Best Mila Pendant Light For You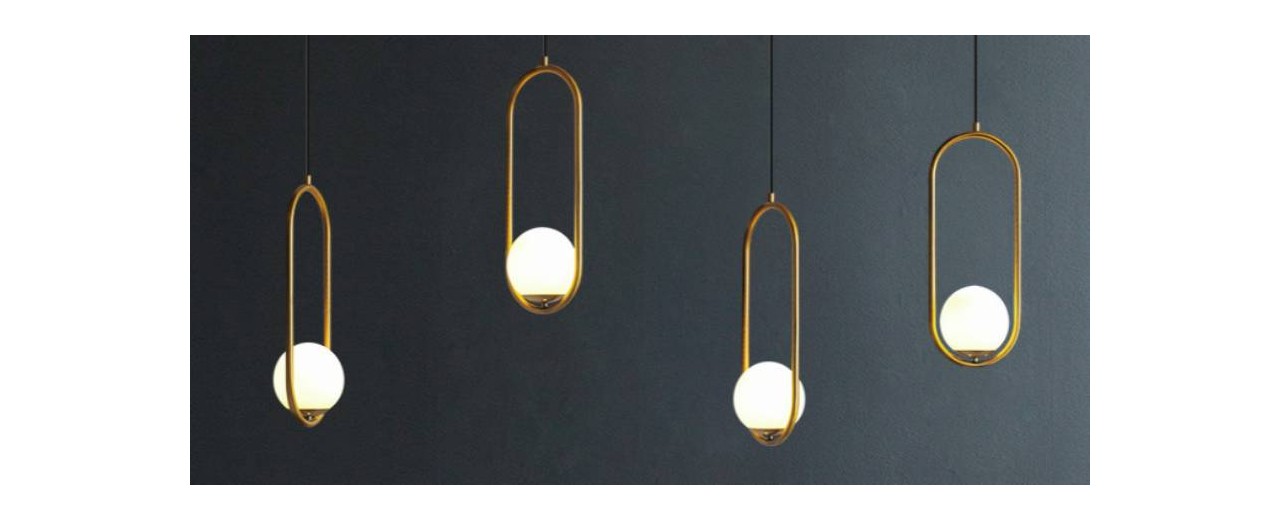 The mila pendant light is a simple lighting consisting of a circular ring frame and a spherical glass bulb. The spherical bulb with warm yellow light and the ring-shaped outer ring are like a treasure of pearls with soft light. Gives people a feeling of hope, it is a work of art that will never go out of style. Installing Mila pendant uniqwa in your interior, whether it is your living room or bedroom, is the key to improving the overall decoration style.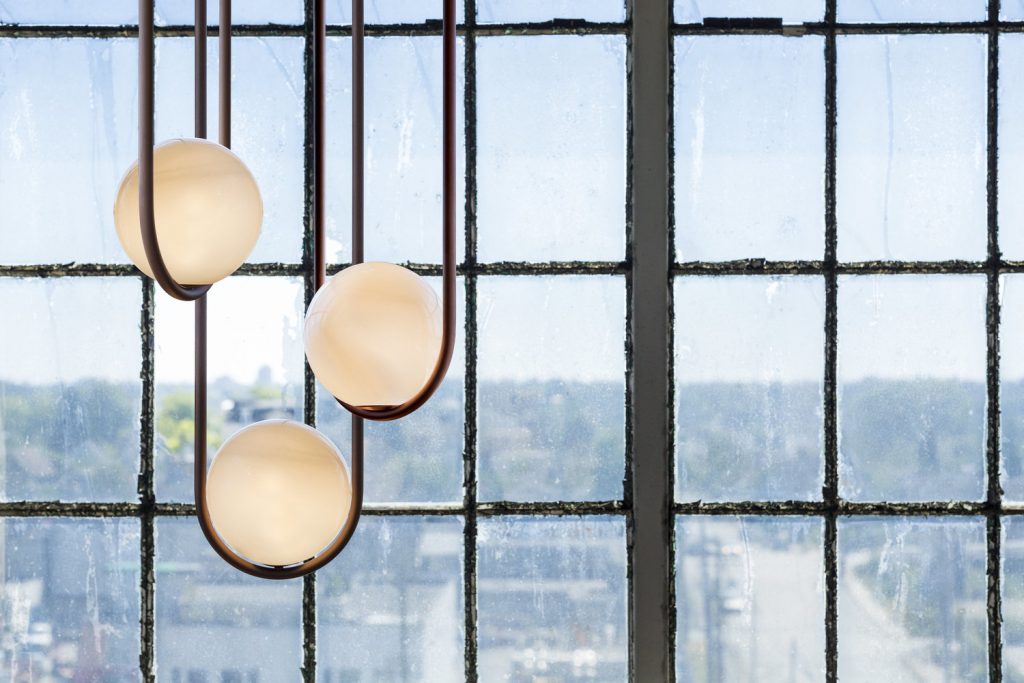 There are two shapes of Mila lighting, circular and oval.
The Circle Mila light has three sizes for you to choose, namely 25cm in diameter, 30cm in diameter and 35cm in diameter.
The Oval Mila light also has three sizes for you to choose from, namely diameter 20cmx height 40cm, diameter 20cmx height 50cm and diameter 25cmx height 50cm.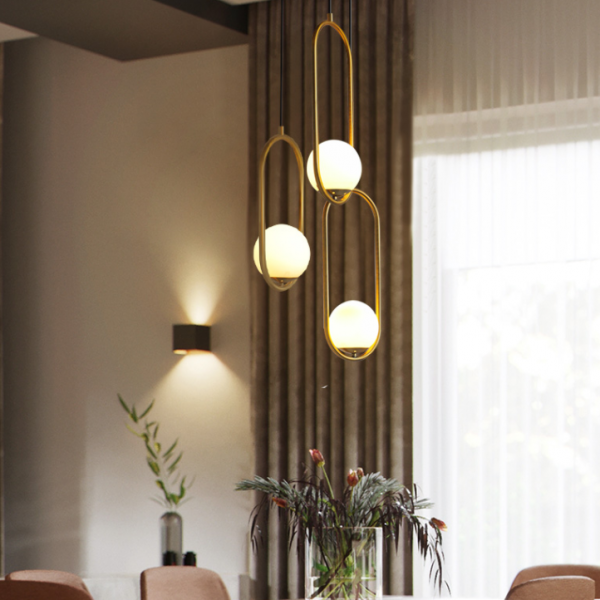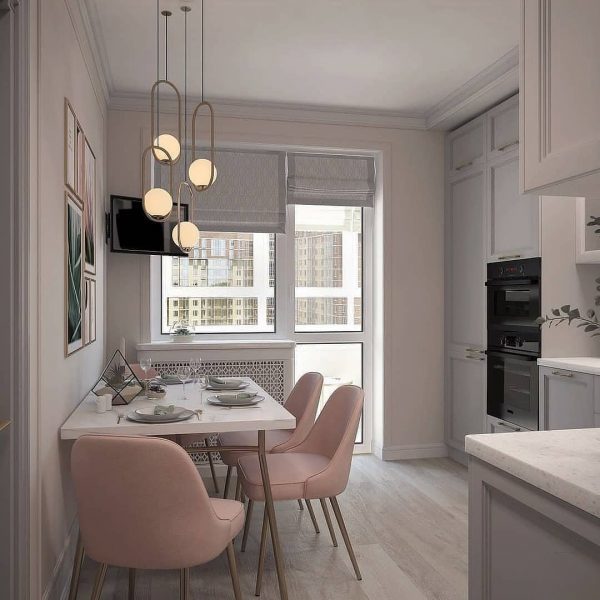 The choices are very diverse, you can choose whatever you like according to your personal preferences.
The next show golden Mila lamp to you and  black Mila lamp  of Interior Design.
The black circular halla lighting Mila has very smooth contour lines, and the black color adds a sense of high class and mystery. Mila black pendant is very suitable for matching with dark furniture to create a noble and deserted atmosphere. The warm light bulb is the finishing touch.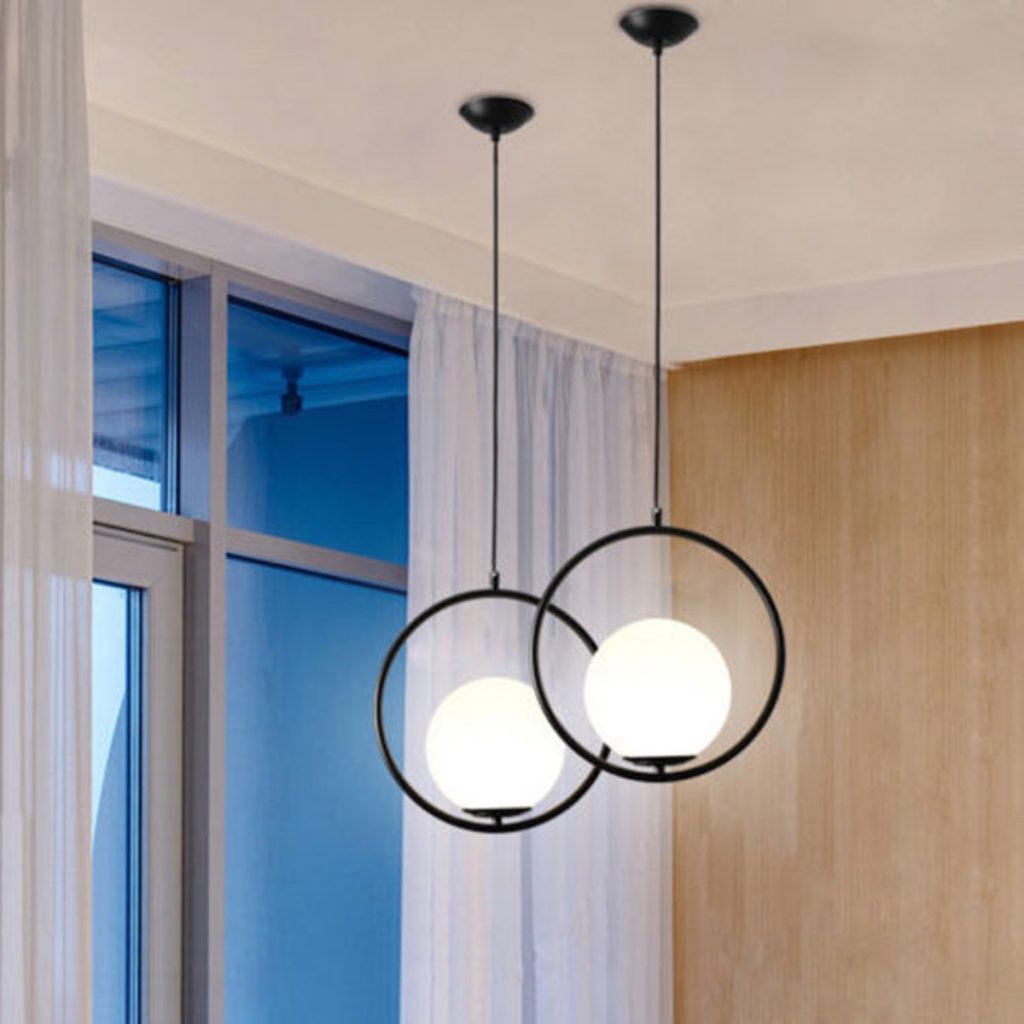 If you think of the black frame as a horizon, then the light bulb is a bright moon rising on the horizon. The Mila lighting will give people a sense of tranquility, allowing people to be in such an atmosphere indoors, and their body and mind can be completely relaxed.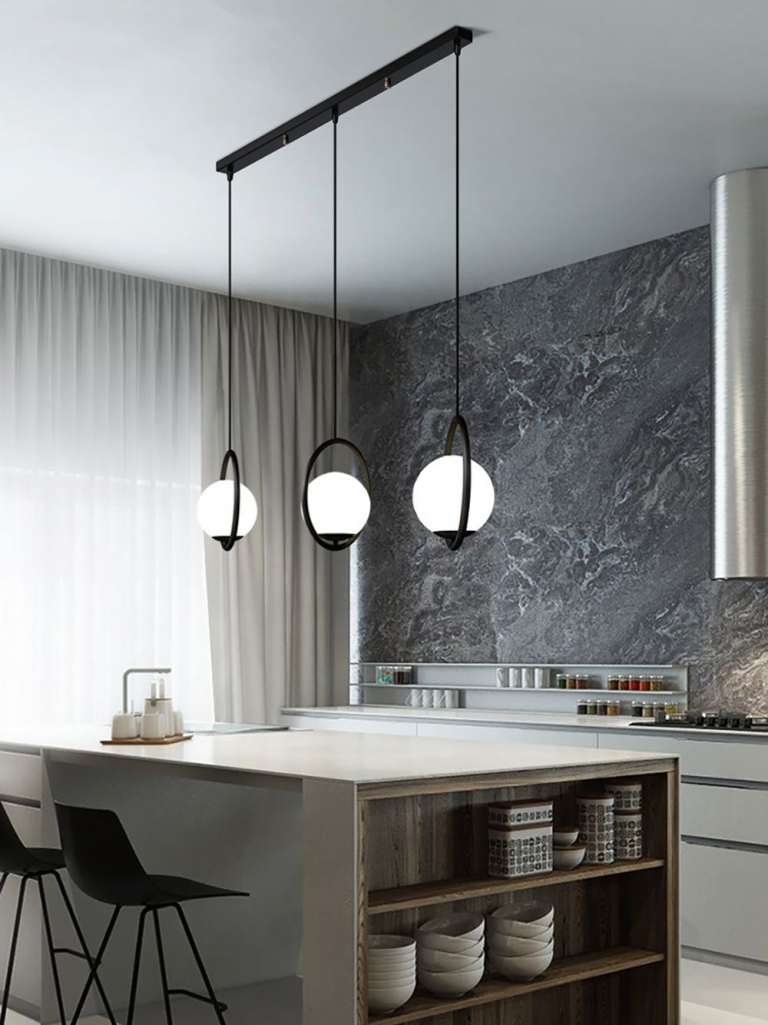 The oval Mila pendant lamp has a geometric beauty, combined with round smooth lines and slender straight lines, whether Mila black pendant is installed in the living room or bedroom, The oval Mila pendant lamp is a very versatile choice.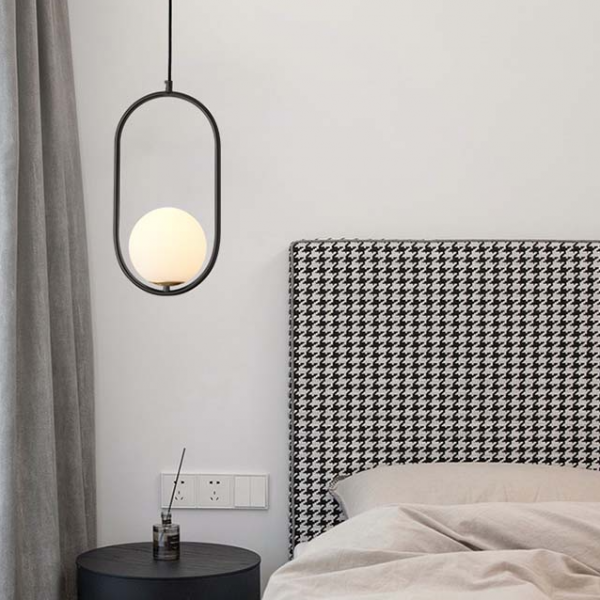 The black outer frame wraps the warm yellow center, which will present different visual effects from different angles. If combined and installed at different heights, there will be a sense of layering.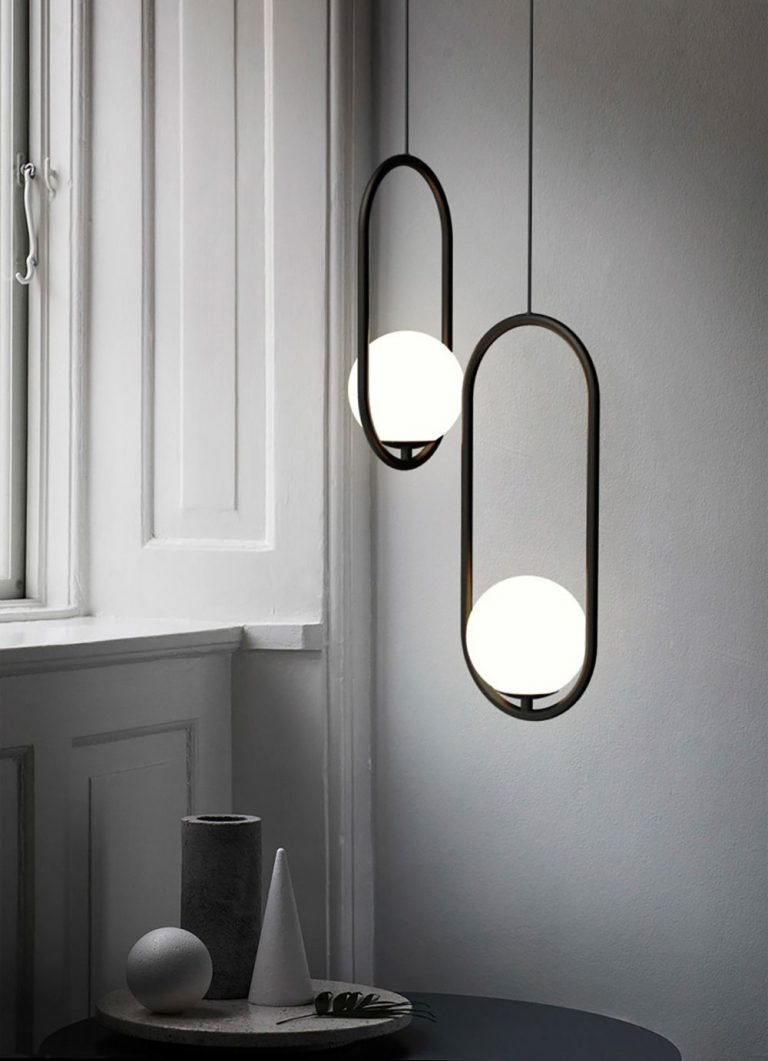 The golden Mila chandelier is more eye-catching, and makes people feel very luxurious. The warm-color light source and the golden frame match each other to create a simple and warm indoor environment. This Mila light pendente does not have a gorgeous appearance or exaggerated decoration. The combination of simple lines and soft lighting makes this Mila pendant lamp looks very comfortable.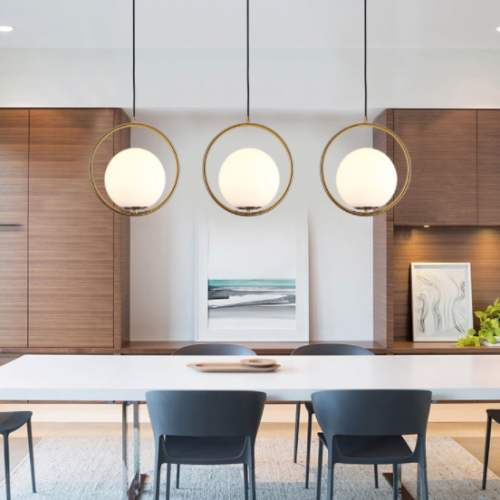 The golden oval Mila chandelier looks like a paper clip inlaid with pearls. While this design pursues practicality, Mila gold pendant also looks elegant. Installing it indoors is like buying a practical piece of art. When you hang mila lamp goedkoop of different shapes in combination, it looks like another unique design.This Mila lighting  can be installed indoors alone or in combination. Installing This Mila lighting alone is a good product to embellish the interior decoration. If installed in combination,  Mila lighting will show a different sense of hierarchy and more visual impact.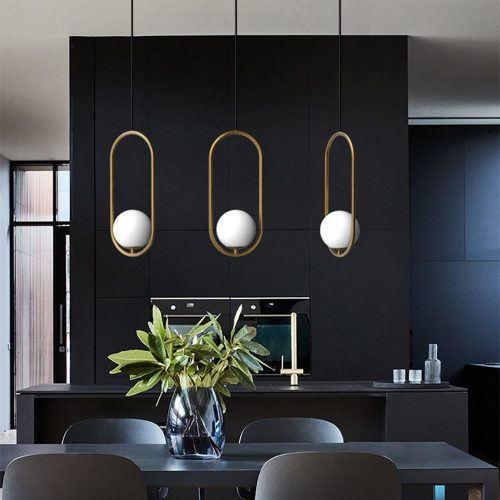 The above picture and text are a brief introduction to Mila light pendente. If you are very interested in this product, please go to the purchase page of the website to learn more about the product.
Related posts

Aj lamp was designed by Arne Jacobsen in 1960. This aj lampa has a simple and classic design....